It's hot.  You are hungry.  You are poor. 
ANYWAY…As you and Stephanie walk through Hells Kitchen, she pulls you into this restaurant:
And she says-"omg i have eaten here before!  We MUST go in and get falafel!"
You love falafel. You know Stephanie takes food very seriously. You say ok.
As soon as you enter, you see these things sitting on the counter.
Buttery, pillowy, croissant like dough in yeasty layers folded into a cinnamon roll shape.  The scent of spinach, garlic, and sesame wafts towards you.  You start to drool a little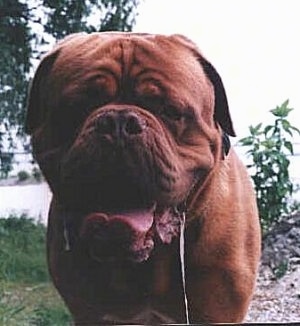 You are embarassed.  So is Stephanie.
You squeeze into a teeny tiny booth in this teeny tiny restaurant.  Pillows line the booths, and though the space is a little bit cramped, it is clean and functional.
After an enthusiastic waitress takes your order, you talk about how crazy Mel Gibson is and how you need to start watching True Blood.  Cause you totally do.
Then the bounty starts to arrive…
The tabbouleh comes first.  Parsley, mint, tomato, lemon, bulgar wheat and olive oil.  It is like pesto without abrasive garlic, or a chopped salad with carbolicious nuggest of the pasta-like wheat.  It is summer in a bowl-subtle, refreshing, tart. It is not salty or spicy.  It is just refreshing and you shovel it into my mouth like you're going to the chair.
Then the LEHEM BELAGEEN arrives.  Flakey, crispy, nutty whole wheat dough topped with mint infused ground meat,  pine nuts, and sundried tomatoes. The crust crackles as you drag your knife through it to spear yourself part of the meat pie.  The beef is charred on the outside but soft and lucious on the inside, spilling umami filled juices onto the bread underneath.  Salty, crunchy, soft, and filling all at the same time.  The pine nuts are not noticeable, but the sundried tomatoes are plump and vibrant- nothing like the oil packed variety we get in the grocery store.  This is a hamburger out of "1,000 arabian nights".
About now you wish you were eating here alone.  Stephanie is enjoying sharing a little too much.  You need to get friends with smaller appetites
Parsley, oregano, garlic.  Chickpeas.  Thickly crunchy on the outside, smoothly creamy on the inside.  Like heavily spiced potato croquettes.  Nary a speck of grease on my hands.  So hot the steam burns your tongue when you eat it.
Rich sesame tahini.  Homemade saag pita which tastes like a very thin, very delicious whole wheat flour tortilla.  Crispy iceberg lettuce.  fresh tomatoes.
This meal is transportive.  It is swimming in the salty Dead Sea, feeling the warm sun on your face, eating food that has been feeding many cultures for THOUSANDS of years.  We hear so much about the middle east, yet never about the totally transcendent food of the Druze that Gazala Place executes with love and passion.  You taste the passion in the soft, housemade pita.  You smell the love when that mint and garlic laced beef pie hits the table.  You know you are in for something special when the salty, savory,  fresh falafal sandwich graces your palate.  And you know you are lucky when the bill comes to $21 for the two of you.
As you step back into the blazing July heat, you are somewhat shocked to rediscover that you are not in someone's kitchen in the middle east after all.  You have been in New York all this time.  You are just a lucky food lover, who has to start watching True Blood.  Who loves falafel.  Who writes about it on her blog.